Netflix

Digital Content On-The-Go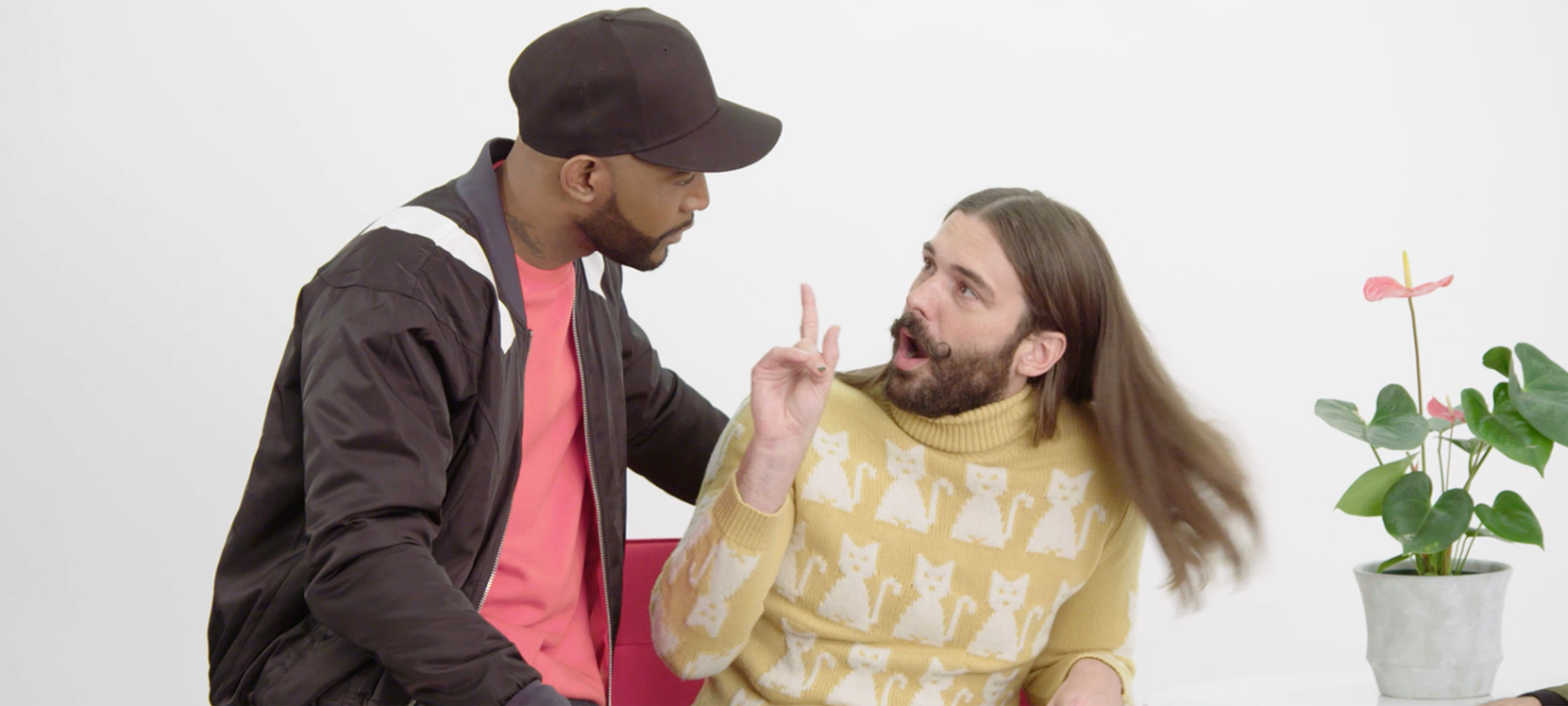 A brand moving as quickly as Netflix needs a creative agency that can keep up. With fast-moving concepts, production requests, and turnarounds, we support the in-house marketing team on branded and social content, striking the balance between trusted creative advisors and nimble production company. Whether it's a promo series for The Patriot Act with Hasan Minhaj or Exclusive Digital Content featuring stars from Queer Eye, we provide a creative, solution-oriented approach for the streaming TV titans.
Working closely with Netflix's in-house marketing team, we collaborated to promote Queer Eye, Patriot Act with Hasan Minhaj, Orange is the New Black, and more.
For a very special episode of Queer Eye, The Fab Five traveled to Quincy, Illinois to hold a roundtable with the Gay Straight Alliance at Jonathan Van Ness' High School. We produced exclusive behind the scenes content that inspired everyone involved and made emotional connections that changed lives for the kids participating and audiences around the world.
PATRIOT ACT WITH HASAN MINHAJ
During the first season of Patriot Act with Hasan Minhaj, we created a 7-part "Digital Exclusive" promo series that was featured on Entertainment Weekly. The promos were fast-moving collaborations that weaved scripted concepts together with improv comedy, teasing the upcoming week's episode.
The social video for Queer Eye captured more than 550,000 organic views on Instagram including 89,000 likes and 1,300 comments, and 194,000 organic views on Facebook with 1,200 shares. Press coverage included The New York Times, USA Today, NPR, and The Telegraph. In addition to an exclusive partnership with EW that reached more than 18 million unique visitors monthly, the Patriot Act with Hasan Minhaj content series received more than 1.1 million views on YouTube.