Kingsford

Kingsford Fires Up a New Genre of Branded Content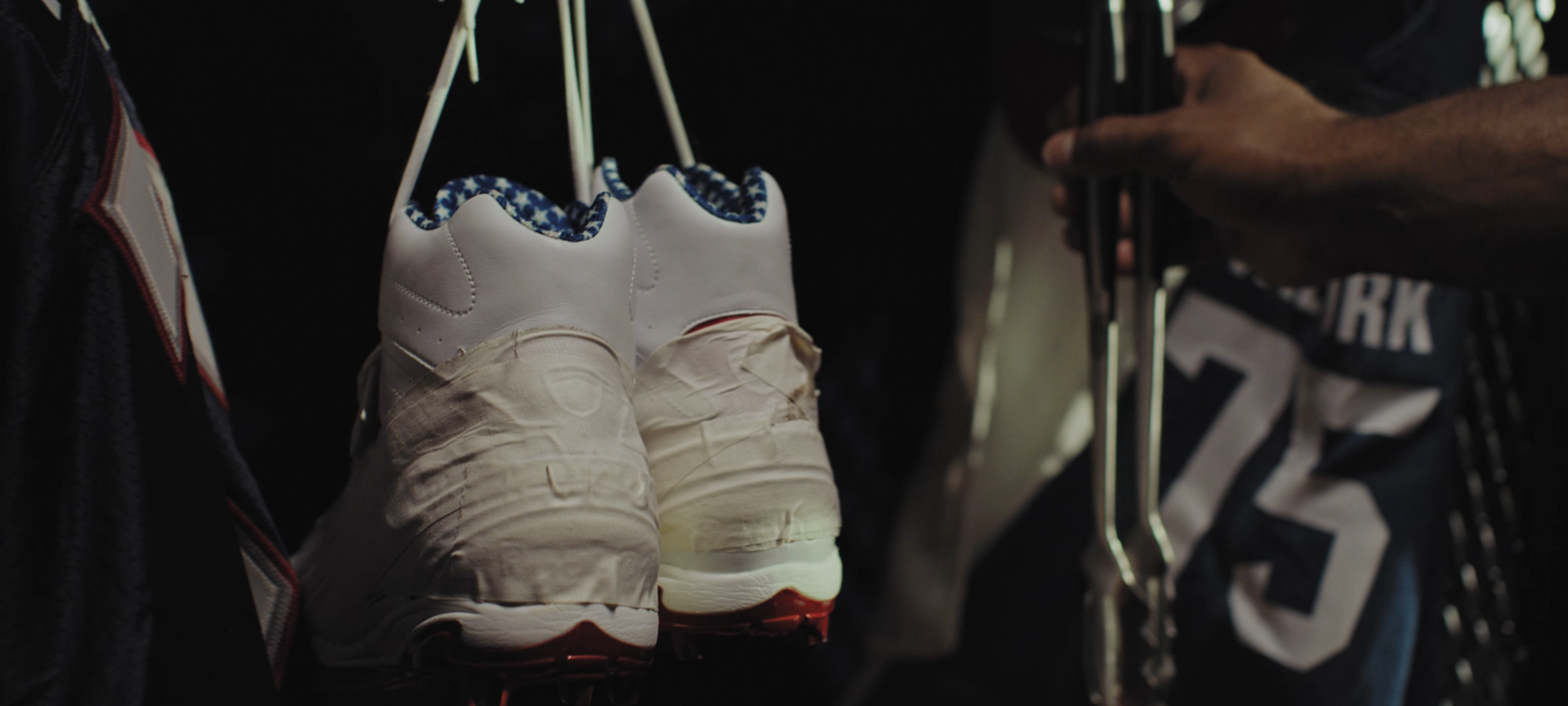 Using a viral video hit as a jumping off point, we were tasked with producing a highly creative video content series that would increase brand awareness and ramp up sales during peak grilling season.
When NFL Veteran Vince Wilfork posted a video of himself dancing and grilling in his backyard, the creative match was lit for Kingsford's summer BBQ campaign. Taking inspiration from the organic post, we produced "All the Rib Moves," a brand video featuring Vince grilling n' grooving in his signature overalls and RIBS hat.
The video not only accumulated more than 1.4 million views, over 34,000 engagements on Facebook, and rave reviews from the sports media, it allowed Wilfork to tease his social followers and the media with the possibility of retirement from the NFL.
Goodbye Cleats, Hello Smoked Meats
Enter the first-ever branded retirement announcement. Modern professional athletes often use social media to announce their retirement from sports but when Wilfork walked away from the game, he did it in a truly unique way; tweeting the video through a brand partnership with Kingsford.
Fans embraced the video by watching it more than 1 million times in the first 48 hours after its release. The content made its way across social and digital channels, and received accolades from media outlets ranging from Adweek to the Los Angeles Times to CNBC. The Washington Post declared that it "set a high bar for hilarity" and ESPN's Jalen & Jacoby cheered Wilfork for his "boss move."
The publicity from the video content propelled Wilfork's announcement to 99 million gross impressions in 36 hours, 130MM overall, and most importantly, a 20% sales lift for Kingsford, proving that creative video content can be the spark that ignites cross-platform marketing campaigns.